About the International Agricultural Worker Program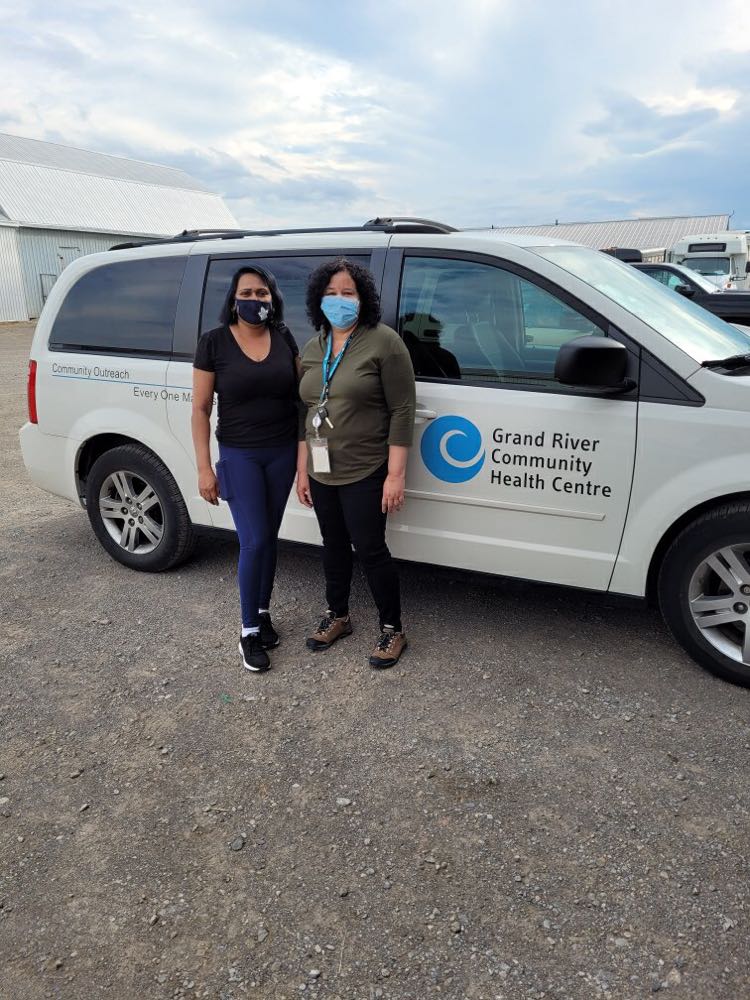 Every year, thousands of international seasonal agricultural workers come to Canada to work in the agriculture industry. 20,000 arrive in Ontario to work on farms and in greenhouses. 4500 are in the Brant, Haldimand and Norfolk Regions through government sanctioned programs. The workers are from Mexico and Caribbean countries. They play a vital role in the industry and contribute to Ontario's economy.
The Ministry of Health and Long Term Care through HNHB LHIN/Ontario Health West provides funding for the Grand River Community Health Centre (GRCHC) international agricultural worker primary health care clinics.
Primary health care clinics are on site on farms or at mobile clinics in town centres or virtual. GRCHC continues to explore ways to address health and well being concerns through social work and health promotion interventions. while offering primary health care for issues such as muscular skeletal, hypertension, diabetes, skin issues, sexual health, or eye issues.